Interest in electric cars in Australia is at an all-time high. Sales of EVs for 2022 have more than doubled and in November reached a share of 4.7 per cent of all new car sales. With a bumper delivery number expected in December, that could rise again.
There is no doubt that if there was enough supply, electric car sales in Australia could double again, or even more, potentially matching the adoption rates in Europe. All the major car makers report interest and demand well above their abilities to deliver.
So what new vehicles can Australians expect to see on Australian roads in 2023? The good news is that there will be plenty of new offerings, and even more in 2024 and 2025.
BYD Dolphin
Affordable electric cars have been quite popular. These have helped many more drivers to make the switch to an EV. 
With BYD launching the Atto 3 SUV this year, it quickly moved up to the second best-selling brand in the country. 
BYD is expected to launch an even more affordable model called the Dolphin. This would be a first ground-up EV around the expected $40,000 mark.
We know that the local launch of this hatchback is not too far since it's been spotted testing in multiple locations in Sydney.
BYD's blade batteries power the Dolphin hatchback. The extended range model is expected to do over 300 km of WLTP range from a 44.93 kWh battery pack. This hatchback would be well received given the large gap in the Australian market for a sub $40,000 electric car. 
It's also expected to be eligible for state and territory subsidies that can help with the upfront cost of owning an EV.
BYD Seal
BYD recently launched its sedan known as the Seal. It's a great-looking sedan in a market generally dominated by SUVs. With BYD showcasing their newest sedan in multiple countries in recent months, there's a high chance of it launching in the first half of 2023.
The seal comes in two battery packs with the base RWD model being offered with a 61.4 kWh battery pack that can deliver over 450 km of WLTP range. The official range figures are 550 km NEDC for this model. 
A long-range model with an 82.5 kWh battery is also on offer. This variant has a NEDC range of 700 km. It's expected to offer over 500km of WLTP range which is on par with the dual-motor Tesla sedans currently available in Australia.
The top of the range Performance version of the Seal can sprint to 100 km/hr from a standstill in 4.2 seconds.
With its unique looks and ground-up EV credentials, there has already been good interest from many of The Driven's readership.
As BYD's national experience centre rollout continues, we would be expecting to see the Seal alongside the Atto 3 there in 2023. The expected starting price could be under $60,000.
MG 4
Hatchbacks still do quite well in Australia. It's a segment that has not had many all-electric options in Australia apart from the iconic Nissan Leaf. 
In 2023, that's set to change with the launch of another affordable electric hatchback from MG. MG 4 is MG's answer to affordable, well designed hatchbacks. 
In the UK, it's won multiple awards since launching and now with it being seen testing in the streets of Sydney, its arrival to the Australian market is immenent.
Earlier this month, the MG 4 also received a five-star safety rating from Euro NCAP which would give it a very attractive model for fleets in Australia to transition to. 
Many of The Driven's readers have shown interest in this EV based on the design, range and it's price tag.
It's currently offered in the UK with a standard version which is powered by a 51 kWh battery pack and an extended version comes with a 64 kWh pack.
The long-range extended battery pack can deliver up to 435 km of WLTP range which is ideal for most journeys including road trips around Australia.
It's expected to land locally in the first half of 2023 with a price of around the $40,000 mark.
Cupra Born
Continuing on the hatchback theme, a sports-orientated electric hatchback is also on the cards. This will come in the form of the Cupra Born. 
It's expected to have a 500 km of WLTP range from a 82.5 kWh battery pack. The Cupra brand is relatively new to Australia but is backed by VW. It currently sells various PHEV models but the born changes that. 
The sportier looks also translate to respectable performance. It can do the 0-100 km/hr sprint in 7 seconds.
Initial deliveries are expected in the first half of 2023 with prices starting under $60,000 excluding on-road costs.
Ora Funky Cat
First there was one, then two of the Ora Funky Cat hatchbacks have been spotted in Australia. These have been the test cars in right-hand drive configuration the Australian market. 
Having recently launched in the UK, it's taken the design-centric electric car buyers by surprise. With its focus on driver safety, comfort and a unique design, it's been a bit of a success there.
In the UK, the base model is equipped with a 47.8 kWh battery pack which can offer up to 310 km of WLTP range. 
There is also an extended-range version available in some markets that gets closer to 400 km in range.
With fast charging capabilities and a reasonable range, it's expected to do quite well here too. Expected prices will be around the mid $40,000 mark.
BMW iX1
BMW will launch its new iX1 locally in 2023. After beginning production last month for other markets, the iX1 will offer the latest technology that BMW's have traditionally been renowned for.
BMW iX1 will compete with other smaller electric SUVs from premium brands like Mercedes Benz and the smaller EQA range of EVs. 
Mercedes Benz has sold over 550 of the EQA model in 2022 so far. This also shows local demand for EVs like the BMW iX1.
The new iX1 will offer up to 438 km of WLTP range and can charge from 10% – 80% in under 30 minutes. 
Priced at $82,900 excluding on-roads, the Australian iX1 also comes with a 3-year complimentary Chargefox DC fast-charging subscription. The iX1 lands on our shores in 2023, and the i7 could make an appearance in late 2023.
Volkswagen ID.4
Volkswagen will also be launching its very own EV in 2023 in the form of the ID.4 electric SUV. Having done quite well in Europe, Volkswagen has started testing the ID.4 locally in Australia. 
Right-hand drive versions of the ID.4 have arrived locally with an expected WLTP range of up to 522 km from a 77 kWh battery pack. 
Customer deliveries of the ID.4 are expected to land in late 2023 or early 2024.
The pricing of the ID.4 is estimated to be around $60,000 mark which may be eligible for state EV incentives in some states and territories in Australia. The ID.5 may also make an appearance, although it is likely the ID.3 offerings will wait for a design refresh due in mid 2023.
Hyundai Ioniq 6
Hyundai has done well in Australia with some of its popular offerings like the original Ioniq, the Kona EV and the very popular and multiple award winning Ioniq 5 SUV. Earlier this year, Hyundai announced its very own sedan with sleek looks – enter the Hyundai Ioniq 6.
The launch edition of the popular new model sold out in under 24 hours last month when orders opened in Germany, the UK, France, Norway, and the Netherlands.
It comes in both single and dual motor variants with the bigger 77.4 kWh battery pack delivering in excess of 580 km of WLTP range
It's expected to be launched in Australia early next year with an estimated starting price of under $70,000.
Peugeot e-308
The Peugeot e-308 has been one of the most understated electric hatchbacks on the market. In Europe, Peugeot has done well with its city hatchbacks.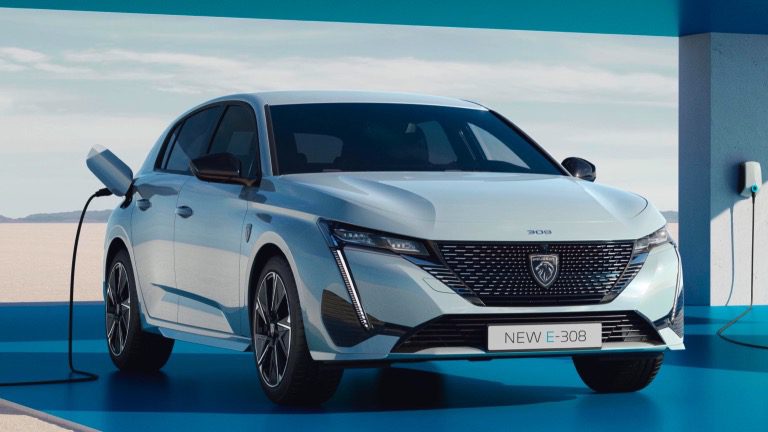 Like the MG 4 and Ora Funky Cat, it's under evaluation for the Australian market. In Europe, the e-308 comes equipped with a 54 kWh battery pack delivering over 400 km of WLTP range.
An estimated price could be around $55,000 mark if it is launched in 2023.
Ford Mustang Mach-E
Ford recently produced its 150,000th all-electric Mustang Mach-E. This is a big milestone for the second-best-selling EV brand in US. Locally though, Ford is taking orders for the Mach-E across the ditch in New Zealand.
In New Zealand, there are two battery packs available. The base model is powered by a 75.7 kWh battery pack that can deliver up to 440 km of range.
The higher AWD models comes with an AWD drivetrain and is powered by a 98.7 kWh battery pack. This variant offers up to 490 km of range.
Being offered in New Zealand is good news for Australian customers interested in the Mustang. It could mean a local launch in 2023 with an expected starting price of $75,000.
Renault Megane E-Tech
Renault Megane E-Tech has recently launched in Europe including a right-hand drive like ours, the UK. 
Renault Australia – having previously withdrawn the electric Zoe from the Australian market – has revealed plans to have the EV made available in Australia too by having it's model showcased on its website.
The hatchback is offered with a 60 kWh battery pack that can deliver a WLTP range of 450 km. It also offers good acceleration, getting to 100 km/hr in 7.4 seconds with a top speed of 160 km/hr.
With a 2023 Australian launch on the cards, expect the Megane E-Tech around $50,000 mark when it lands.
Fiat 500e
Fiat is known for making small city hatchbacks with the Fiat 500. Now an electrified version in the form of Fiat 500e seems to be on the horizon for Australia for late 2023. With its aggressive sporty hatch looks, its sure to do well in many parts of Australia.
The 500e will be powered by a 42kWh battery to deliver 113 kW of power from its electric motor. The same battery can offer a range of up to 331 km on the WLTP test cycle.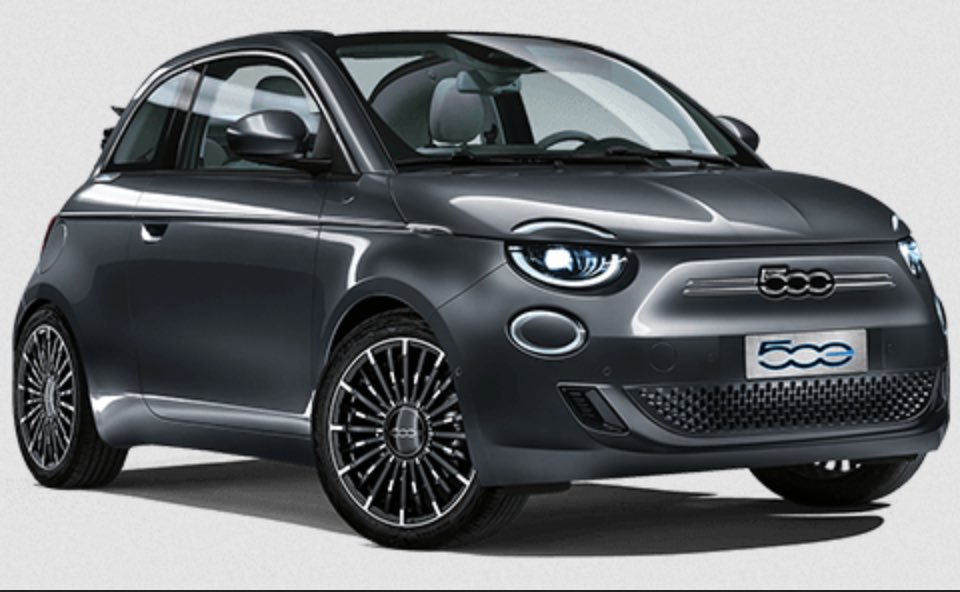 On the acceleration front, the Fiat 500e is able to accelerate from 0-100km/hr in 7 seconds.
Having launched in many parts of Europe and an expression of interest opened in Australia, the 500e is highly likely to arrive in 2023. We expect a price of around $40,000 when it lands on our shores.
More EV options can only be a good thing
The more EV options we have the better the adoption next year. It's especially important in popular segments with minimal electric options so far, such as the hatchbacks. And it's important to get more EVs under $50,000.
We may also see the first offerings from Toyota (B4ZY) and Subaru (Soltera), but the release dates do not seem clear.
In the longer term, 2024 looks like the most likely arrival date for the Polestar 3, the ID.Buzz electric Kombi, and a new Hyundai Kona. And may be, may be, the first electric utes from major car makers.But don't hold your breath on that one.
We look forward to seeing these launch locally in the coming months and tracking their uptake.

Riz is the founder of carloop based in Melbourne, specialising in Australian EV data, insight reports and trends. He is a mechanical engineer who spent the first 7 years of his career building transport infrastructure before starting carloop. He has a passion for cars, particularly EVs and wants to help reduce transport emissions in Australia. He currently drives a red Tesla Model 3.