Sweden's EV maker Polestar and electric hydrofoil boat maker Candela have unveiled the latest edition of the electric hydrofoil boat that includes luxury extras.
The two premium Swedish mobility brands first announced their partnership  in August of 2022, which would initially see Polestar begin supplying batteries and charging systems for Candela's electric hydrofoiling vessels.
Candela launched the world's first electric hydrofoiling water taxi in June 2021, a 12-person boat that the company claims costs operators 85% less than running a traditional combustion engine vessel.
Utilising hydrofoil technology which allows the boat to skim above the water on a wing-like strut, hydrofoil boats deliver a near-silent cruising journey, less energy consumption and therefore costs, and less impact on the marine environment.
The first product from the partnership between the two companies was the C-8 'powered by Polestar', unveiled earlier this year, boasting a range of up to 57 nautical miles on a single charge, or around 105 kilometres.
The two companies have now unveiled the Candela C-8 Polestar edition, which integrates Polestar's "Scandinavian take on luxury EV design" into the normal C-8.
Bespoke design cues including a new solid light grey colour, specially designed seat upholstery, and hydrofoils painted in iconic Swedish gold are among the touches that highlight this "Polestar edition".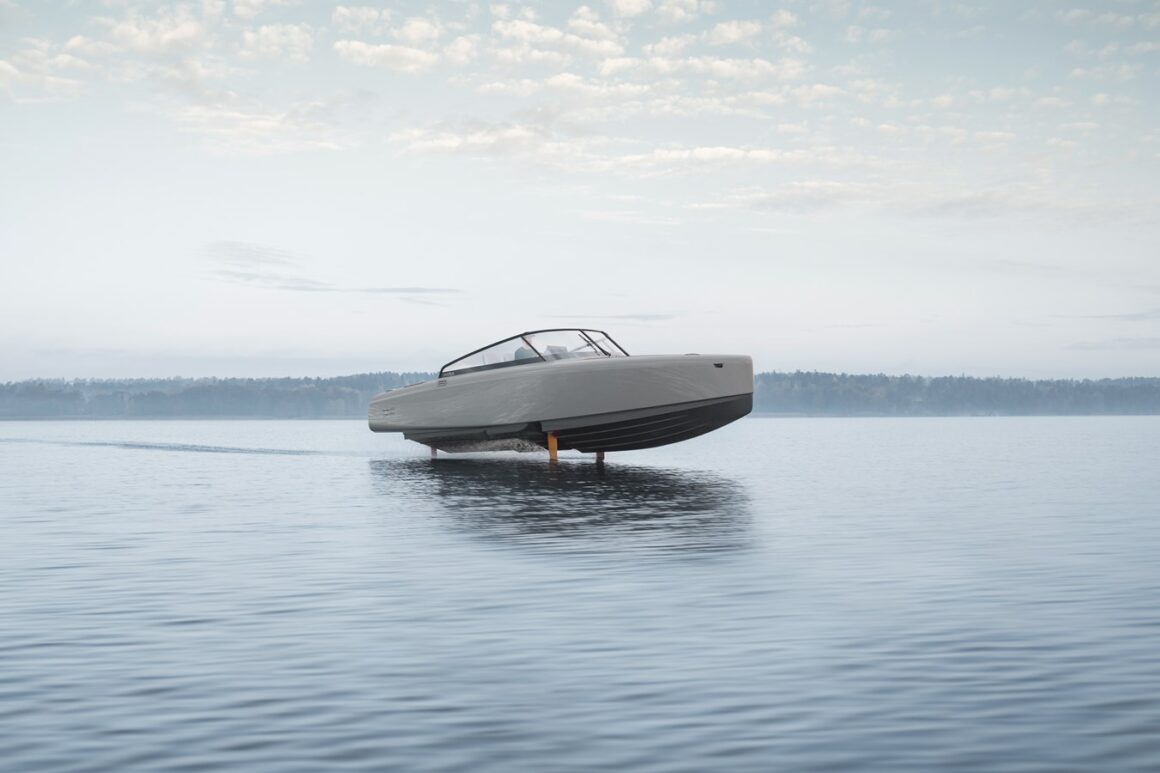 "Candela's hydrofoil technology is a paradigm shift for sustainable performance in the marine industry," said Maximilian Missoni, head of design at Polestar.
"Like the first time driving an electric car, you instantly feel that this is the future when the boat 'takes off' – and now with the special gold details that we so proudly exhibit on our cars."
Joshua S. Hill is a Melbourne-based journalist who has been writing about climate change, clean technology, and electric vehicles for over 15 years. He has been reporting on electric vehicles and clean technologies for Renew Economy and The Driven since 2012. His preferred mode of transport is his feet.