British automotive companies White Motorcycle Concepts and Mahle Powertrain are partnering to develop a fully electric three-wheeled motorcycle designed specifically for police and emergency first responders.
The new electric three-wheeler will be based on the Yamaha Tricity 300, but will replace its combustion engine with a fully electric powertrain and fast-charging capability.
Mahle and White are targeting an all-electric range of 160 kilometres and, unlike their two-wheeled cousins, the new electric three-wheeler can be driven on a standard car license, reducing the need for any specialist training.
This will not be White Motorcycle's first foray into either three-wheel motorcycles or developing for police, following the success of its WMC300FR hybrid three-wheeled motorcycle, developed in conjunction with Northamptonshire Police and on trial with emergency services across the country.
Both the WMC300FR and a fully electric version make use of White Motorcycle's patented V-Duct, a venturi duct that passes through the centre of the motorcycle, significantly reducing drag and improving performance efficiency.
Back in the middle of 2021, White debuted its V-Duct on a traditional two-wheeled motorcycle, the company's WMC250EV.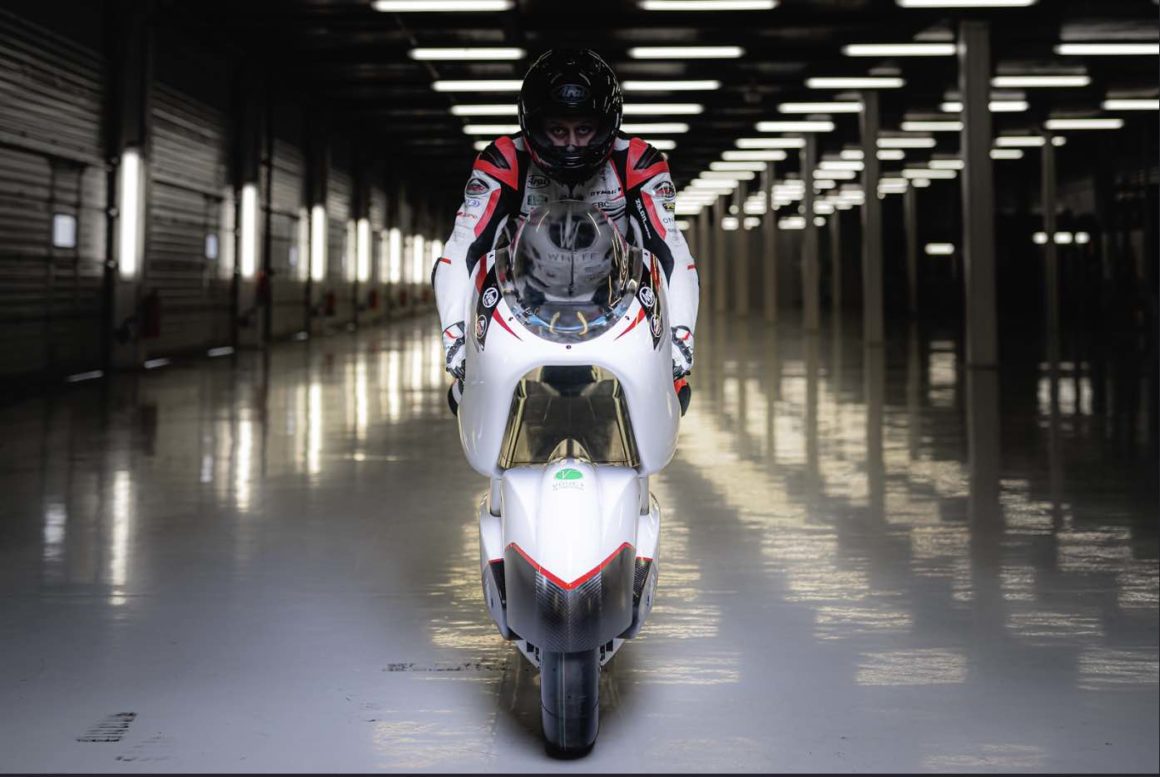 Importantly, the new three-wheeler is also being designed around the idea of helping the police to be more visible in the community – a key component in community policing. Further, the motorcycle will be easily adapted to other services such as paramedic first responders and even last-mile deliveries.
"The hybrid three-wheels bikes we now have in our fleet are providing an alternative, practical and very visible way for our neighbourhood police officers to get out and about in their communities," said Nick Adderley, Northamptonshire Police Chief Constable and UK Police lead for motorcycles.
"We need to continue to ensure we are prepared for the future with a sustainable fleet that not only meets the green agenda but also enables us to deliver the policing service our communities need and want.
"Our close involvement in these developments ensures the operational vehicle meets our specific requirements and I look forward to seeing the output from this study."
Development of the new electric three-wheeler will be partly funded by a grant from the Niche Vehicle Network, supported by the UK's Department for Transport and Innovate UK.
"Existing electric motorcycles have been designed with the retail market in mind, and can be both expensive and slow to charge," said Jonathan Hall, Mahle Powertrain's head of research and advanced engineering.
"Because emergency services require high levels of availability and have an unpredictable demand, retail electric motorcycles are unlikely to present a cost-effective solution."
Joshua S. Hill is a Melbourne-based journalist who has been writing about climate change, clean technology, and electric vehicles for over 15 years. He has been reporting on electric vehicles and clean technologies for Renew Economy and The Driven since 2012. His preferred mode of transport is his feet.