Tesla Model Y has been a huge hit in Australia. It nearly overtook the Tesla Model 3's crown of best-selling EVs in 2022 and is almost certain to do that in 2023.
The EV is so popular that estimated delivery dates for new orders are on the move again, pushing out into the second quarter of 2023. New RWD variant orders now have an estimated delivery date shifted from February-May 2023 to April-June 2023. 
Tesla Model Y RWD has been Australia's favourite electric SUV, racking up over 8,000 deliveries since its launch back in June 2022. 
Previously the updated delivery dates only applied to the AWD Model Y Performance models which were changed from April to June late last year.
The change in delivery times comes only weeks after Tesla slashed prices across all EV models in Australia to kick-start 2023. 
This has helped drive up demand for its very popular Model Y meanwhile the Model 3 delivery dates for new orders still remain at February-May 2023.
Model Y Performance vehicles produced for Australian customers
Yesterday I wrote about Tesla Model Y Performance customers from New Zealand receiving confirmation that their Performance SUV was built, and ready for shipment.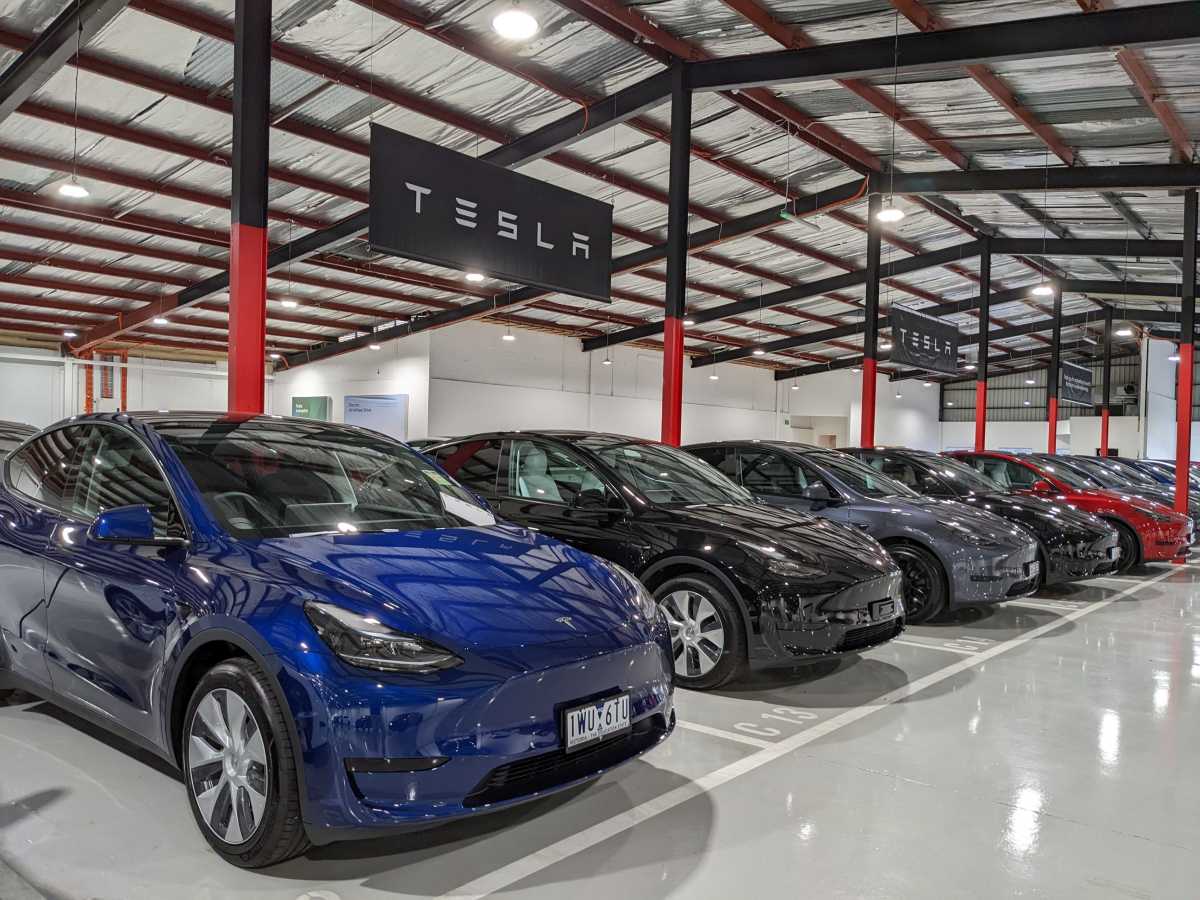 Now Australian customers are starting to receive VIN (Vehicle Identification Numbers) too. The Driven has spoken to a few order holders who can confirm that they have received a VIN indicating that their EV has been built this year.
These will be delivered by mid-March for those lucky few customers who were some of the first to order a Model Y Performance in Australia.
Surprisingly, one Tesla Model Y Performance has also been spotted in Western Australia in inventory. This is a 2023 build car in white with 21" Uberturbine wheels to go with it.
The listing also shows that it's available for delivery in Western Australia with less than 50 km on the odometer. Basically just meaning that it's a new EV that's available for immediate delivery.
This is quite exciting for many order holders who will have waited nearly 8 months since placing an order. 
With Model Y Performance orders starting to be fulfilled, Tesla is really ramping things up in 2023 for Australia as it looks to maintain its EV lead.

Riz is the founder of carloop based in Melbourne, specialising in Australian EV data, insight reports and trends. He is a mechanical engineer who spent the first 7 years of his career building transport infrastructure before starting carloop. He has a passion for cars, particularly EVs and wants to help reduce transport emissions in Australia. He currently drives a red Tesla Model 3.