We are encouraging questions from readers about electric vehicles, and charging, and whatever else you want to learn. So please send them through and we will get our experts to respond. If you have a question, please email us at news [at] thedriven.io.
The latest question is from Philip:
I have a dilemma… the Model Y is my preferred EV. But I've managed to be in poll position for an EV6 locally. My current car has done almost 300k kilometers … so, do I wait for the MY or buy the EV6 hoping that I won't lose much on resale within the next 12-24 months? Or do you think orders for the MY and delivery could still happen this year?
Philip
---
Hi Philip – you are not alone in asking that question! I know many people frustrated with Tesla and the seemingly eternal wait being imposed on right-hand drive models of the Model Y.
For those looking forward to getting their hands on one it certainly has felt like a long wait – and not just for right-hand drive (RHD) countries.
The Model Y name was trademarked back in 2013, first announced by Elon Musk as an upcoming model in 2015 (then it was to have the infamous 'falcon wing' doors!) and 'teased' as a silhouette in 2017. It was only two years later (in March 2019) that the model was formally unveiled and people could finally touch, smell and be driven in one.
It then took another year for US deliveries of left-hand drive (LHD) models to begin. Since then the Model Y has been creeping across the globe – and has been met with enthusiastic order lists wherever it arrived.
Its popularity has also been the driving factor as to when it arrives: introductions to new countries have been slow as demand keeps outstripping its (rapidly accelerating) production capacity.
However, Tesla in some ways has been a victim of its own hype and the wait is not as bad as it first appears.
It is barely six months since LHD European deliveries began. As for RHD production – Australians were teased in July last year when the order books for Hong Kong opened – in fact, many predicted they were not far away from our shores. (Interestingly, Hong Kong is a RHD market, unlike mainland China).
This would have been unusual as we generally see RHD cars after their introduction to the UK – so personally, I have been watching that market for signals. UK order books for the Model Y opened in October last year, with the first deliveries expected this month.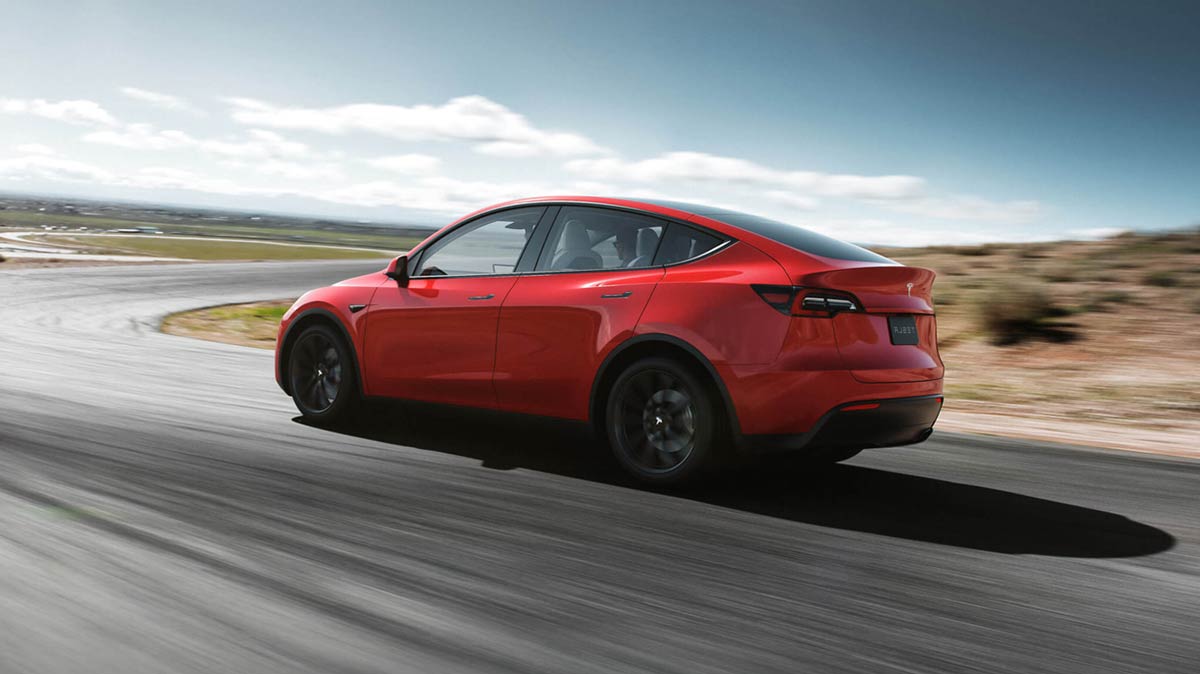 So when can we realistically expect to see the first Model Y sold here? Despite years of being asked when it was coming in my talks and webinars, I only officially added it to my monthly updated EV summary list as a 'soon to come' model in July last year – thinking perhaps it could be ordered here in late 2021 or early 2022 with deliveries starting four to six months later. ('Soon to come' I loosely define as the next 6 to 9 months).
It does seem though that I jumped the gun a bit with my listing of it: Tesla's Australian Model Y configurator is still to open.
Even if it went live tomorrow, we wouldn't see deliveries start until the second half of this year. However, with deliveries to soon begin in the UK, it is unlikely to be long before the order books open here – especially as the new Tesla factories in Berlin and Austin (Texas) are within days of officially opening. These two alone will add production capacity of an additional million or more Teslas by year's end.
So is it worth the wait, or are there equally good EVs that could be had here now? There are certainly other EVs in the segment the Y inhabits on sale here. The EV6 you mention is one, as are the Ioniq 5, the Polestar 2, Volvo XC40 Pure Recharge and Mercedes EQA – with all 'roughly' in the same price bracket. (If not EV rebate threshold … depending on which state you are in).
If you're in pole position for an EV6 Philip – you would not be disappointed with it, but you might regret missing your EV of choice if you kept it.
Plus, if you already intend to sell it for the Y when it arrives, it might be a short ownership and so depends on the cost. Depending on the state, you may not be eligible for a second EV grant, stamp duty rebate or some of the other benefits if you buy the EV6 first. Plus there would be some depreciation – even if 'only' a couple of thousand dollars.
This could add up to $5,000 or more all up for acquiring the EV6 six to ten months earlier than a Model Y. (My best guess as to the wait here for one). If the money is of less concern – then acquiring the EV grin a bit earlier would be a bonus.
For anyone else considering the question – it is worth noting here that none of these Model Y competitors can be easily obtained inside of six months: Because of Australia's current EV policy settings, manufacturers are prioritising other markets and sending fewer models in smaller numbers than we might otherwise see were our national environment and transport policies more EV friendly. (Meanwhile the UK is surging ahead in EV sales due in part to its more enlightened policies).
So for you Philip: the short answer is that as you have waited this long, it is probably worth waiting it out to the finish line unless you are flush with cash and don't mind dropping a few grand on an early introduction to the EV Grin.
I would be very surprised indeed if the Model Y was not at least available to order before the middle of this year for delivery sometime in Q3 or Q4. (Hopefully, your current car will also last the distance…)
For anyone else – even if you place an order now for a currently 'available' one in that segment, they will take as long or longer to arrive as a Model Y ordered in the coming months, meaning the choice to wait has pretty much already been made for you by our current federal government.
Bryce Gaton is an expert on electric vehicles and contributor for The Driven and Renew Economy. He has been working in the EV sector since 2008 and is currently working as EV electrical safety trainer/supervisor for the University of Melbourne. He also provides support for the EV Transition to business, government and the public through his EV Transition consultancy EVchoice.
Check out our
Models pages
for news and analysis, reviews and road trips on this and all EV models currently or soon to be available in Australia.