A super-sneaky, all-electric, all-terrain vehicle (e-ATV) prototype designed by Melbourne-based conversion company EVolution Australia for the Australian Defence Force has broken cover.
The specially developed e-ATV, which has been converted from a combustion vehicle, was delivered to the ADF this week after many months under wraps as the company worked to adapt it to strict requirements needed to work in the field.
It's not the first electric ATV we've seen before – take the one Tesla unveiled alongside the Cybertruck and which it may release in late 2021, for example – but this e-ATV has some features that make it ideally adapted to the defence forces, says EVolution director Russ Shepherd.
"The e-ATV has been a challenging and highly experimental project that fulfils the client brief of enhanced survivability while providing insight into the decarbonisation and deployment of electric defence vehicles as the transition to low-emission transport gathers pace," he says.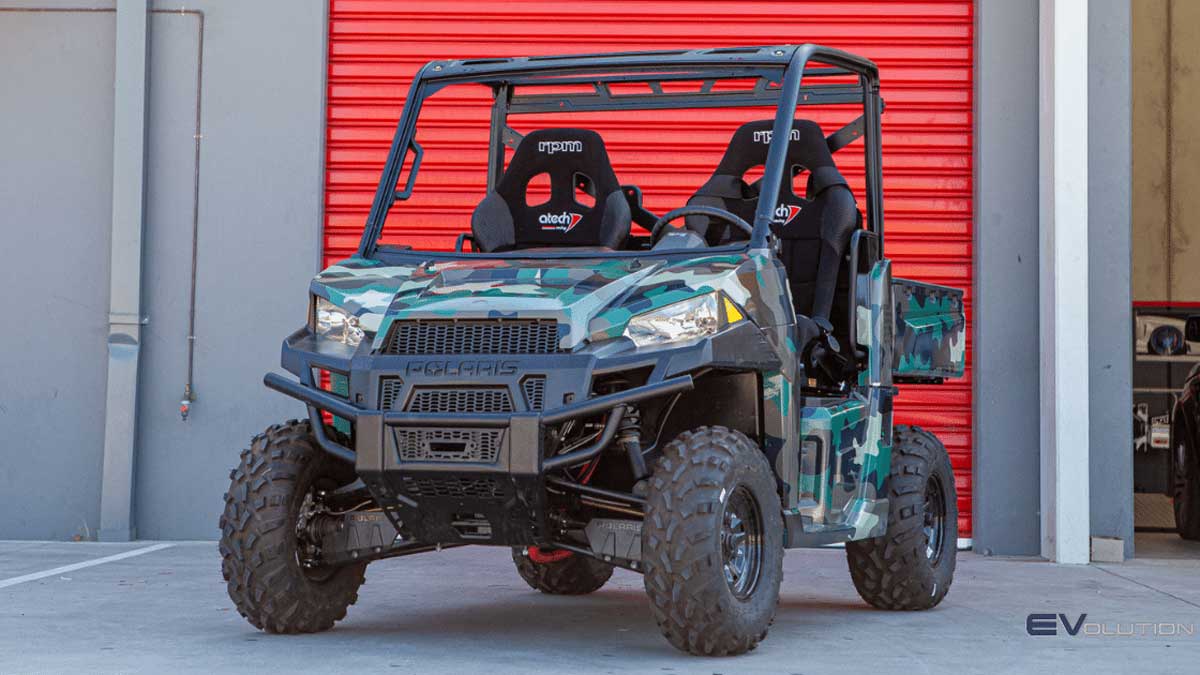 As would be expected, the quiet operation of the electric motor that now powers the four-wheeled e-ATV plays a vital role. A much-reduced noise and heat signatures thanks to less vibration means less likelihood of being detected.
Other benefits of converting the ATV to an electric drive include instant torque, delivered from a custom-developed tri-motor design.
The e-ATV is powered from a 24kWh battery, which also operates as an energy source for defence personnel as it has a standard 240-volt powerpoint that can be used to power tools and other equipment.
Perhaps most importantly is the implementation of an independent all-wheel drive that means the vehicle can still drive even if there is damage to one wheel.
Unable to create the system using current hub technology, Shepherd says the company designed and developed an entirely new drive system using e-mobility components that can be upgraded over time.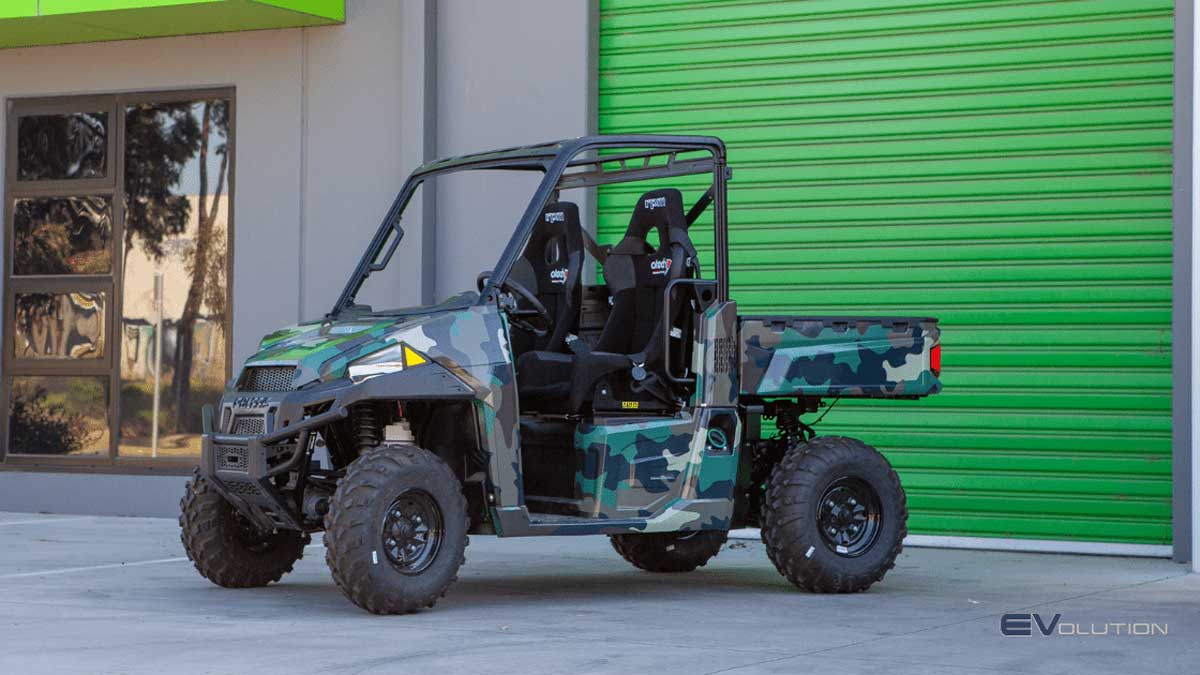 "This was enormously challenging as this type of design doesn't exist anywhere in the world. It's been a completely unique process that adapts components and technology to a one-of-a-kind electric vehicle," he says.
The success of the conversion can also be attributed to the establishment of strong supplier relationships, says EVolution GM Jack Puzin.
"Due to the unique design, it's been exciting to align ourselves with local partners who share our vision and jump completely on-board with the seemingly impossible, despite demanding timelines."
The company preferred to work with Australian companies, but Puzin says the conversion led them to speak with technology leaders all over the world to find the best way forward in creating the unique drive system.
"This enabled us to balance mobility technology with aesthetics and ergonomics, to deliver a driveable and fully-functional electric vehicle."
This meant involving technology partners that were not necessarily in the automotive field and importantly, Shepherd says, underlines the need to re-train the automotive sector to prepare a new generation of e-mechanics.
Bridie Schmidt is associate editor for The Driven, sister site of Renew Economy. She has been writing about electric vehicles since 2018, and has a keen interest in the role that zero-emissions transport has to play in sustainability. She has participated in podcasts such as Download This Show with Marc Fennell and Shirtloads of Science with Karl Kruszelnicki and is co-organiser of the Northern Rivers Electric Vehicle Forum. Bridie also owns a Tesla Model Y and has it available for hire on evee.com.au.