South Korean car maker Kia has released an "early sketch" of its plan to "become a leading EV brand", setting out a goal for 25% of sales to be electric by 2029.
Kia is a veteran of the EV world, having released its Kia Ray EV city car in 2012, and its award-winning e-Soul and e-Niro electric vehicles have become so popular in UK and European markets (in part due to a need to meet emissions standards that Australia sorely lacks).
That success in Europe led to a ramp up of production in 2019 to meet demand, but that also meant an open-ended delay for the arrival of the Kia EVs in Australia.
Now, Kia says it will launch seven new all-electric vehicle models by 2027, with the first addition to its EV pack in 2021 consisting of a halo model internally dubbed "CV" that The Driven first reported on in May.
"Kia has sold more than 100,000 BEVs worldwide since the introduction of our first mass-produced BEV in 2011, the Kia Ray EV," said CEO Ho Sung Song in a statement.
"Since then, we have started to introduce a range of new BEVs for global markets and announced plans to accelerate this process in the years ahead. By refocusing our business on electrification, we are aiming for BEVs to account for 25 percent of our total worldwide sales by 2029."
The newly announced plan builds on Kia's "Plan S" unveiled in May in which it set a target to sell 500,000 electric vehicles globally by 2026. While Kia's May plan included a goal of 6.6% market share by 2026, the expanded goal is more ambitious.
So is its plan for the CV halo vehicle, which it says will "encapsulate the brand's attitude towards innovation and change, presenting a new design direction that signifies Kia's transition to an EV-focused business strategy", replete with ultra-rapid charging if an 800 volt architecture is chosen.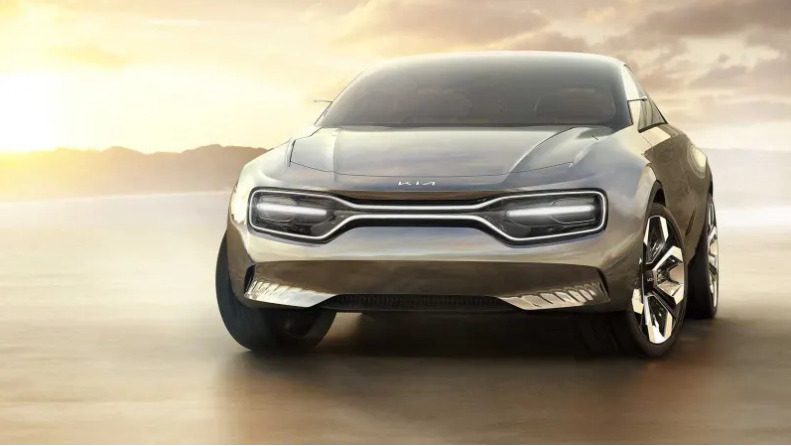 Its electric vehicle range will be underpinned by the Electric-Global Modular Platform (E-GMP) platform, which it says will be flexible enough to offer a cars suited to urban driving and long-range trips, as well as being used for high-performance vehicles.
In addition to introducing more electric vehicles, it will look to offer them under leasing and rental business models, as well as develop "second-life" programs.
In its home country, as well as the US and Europe, Kia is also turning its focus to improving charging infrastructure. It has plans for 1,500 EV chargers across South Korea by 2030 including 120 ultra-rapid chargers in urban centres and highways by 2021.
In Europe it says it will install more than 2,400 chargers, while partnering with European fast-charging network Ionity, and has plans to install 500 EV chargers in the US.
Sadly, there is still no mention of plans for Australia.
Bridie Schmidt is associate editor for The Driven, sister site of Renew Economy. She has been writing about electric vehicles since 2018, and has a keen interest in the role that zero-emissions transport has to play in sustainability. She has participated in podcasts such as Download This Show with Marc Fennell and Shirtloads of Science with Karl Kruszelnicki and is co-organiser of the Northern Rivers Electric Vehicle Forum. Bridie also owns a Tesla Model Y and has it available for hire on evee.com.au.