We are encouraging questions from readers about battery electric vehicles, and charging, and whatever else you want to learn. So please send them through and we will get our experts to respond, and invite other people to contribute through the comments section.
Today's Reader Question:
When will I be able to buy an electric 4WD in Australia? I'm currently thinking it will be quicker and cheaper to buy a Ford 150 EV from the US, import it to Australia, pay a hefty stamp duty then convert to right-hand drive!! Frustrating to think I could easily buy one in the US for AUD 35,000.
Thanks! And very much love The Driven and Renew Economy. Our first EV (Tesla Model 3 long range) arriving within the week!
Best wishes,
Belinda from Perth 
Hi Belinda – great question – and one I get asked a lot these days. (Thanks to Scott Morrison and Michaelia Cash's dismissive and negative comments about EVs in 2019, it has become the 'Great Australian BBQ stopper' discussion point in the lead-up to this year's federal election).
As I mentioned in my articles here and here, there will be a bevy of proper off-road 4WD utes and SUVs coming in the next few years – but the only ones that will be in showrooms (elsewhere) in the next 12 months are the R1S and R1T from Rivian, the Ford F150 Lightning, the GMC Hummer and the Tesla Cybertruck.
One you could get your hands on first is the Rivian RT1. Rivian commenced customer deliveries in the US a couple of months ago. The R1T is also slated for right-hand drive manufacture and will be officially brought to Australia by Rivian. (Test examples of the R1S and R1T have recently been spotted here in Australia).
Unfortunately, while the original date for Australian Rivian deliveries was later this year, its production ramp-up has been slower than expected. This, in combination with an ever-expanding order list, means that date has been put back to perhaps late 2023 or even into 2024.
On top of that, Rivian are now making noises that they will begin sales in Europe before Australia, despite Australia originally being their preferred first destination. (I'm guessing that may have something to do with our ongoing issues with federal EV policy/lack of it?)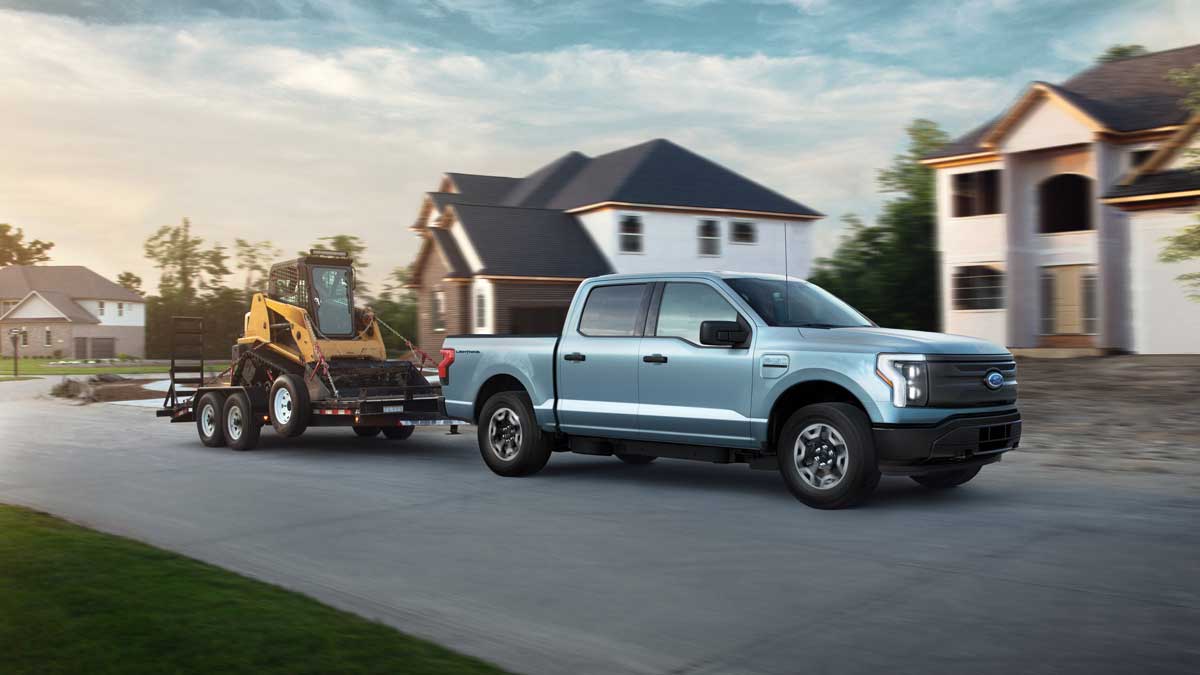 The next electric 4WD ute to get off the starting blocks is the one you mentioned in your email – the Ford F150 Lightning. Pre-production models began rolling off the line last September, with US deliveries to begin in the second quarter of this year.
Unfortunately, getting your hands on one of those may also be rather hard. First-up, Ford have (for now) ruled out a right-hand drive version. Secondly, with pre-orders exceeding 200,000 already (not including fleet orders!) and a production schedule of 15,000 in 2022, 55,000 in 2023 and 80,000 in 2024 – even if you ordered a left-hand drive one today, it will likely be 2025 or beyond before it arrived here – plus the time (and cost) needed to convert it to right-hand drive.
It will also cost you a lot more than US$35,000 (Au$48,600). Pricing for the base version is now a smidge under $US40,000 ($A55,600), with the price for the most useful version being around $US53,000 ($A73,600) …. plus any options, import costs, GST, luxury car tax, on-the-road costs and right-hand drive conversion.
You would, in fact, be lucky to get one on the road here for less than $120,000. The Rivian will likely be less than that – with the Rivian also having some form of warranty and service network backed by the manufacturer.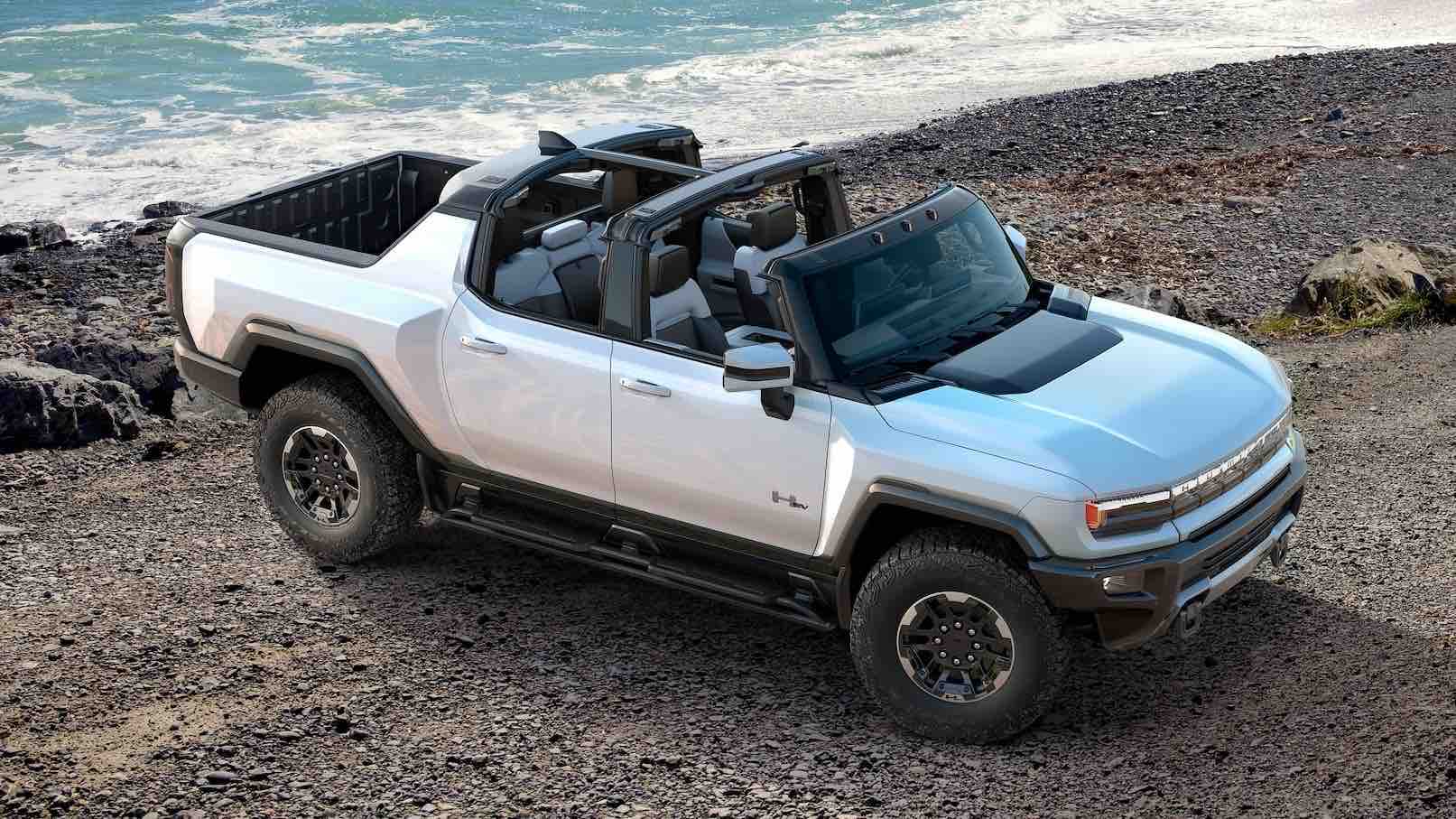 The third 4WD option expected to start production this year is the GMC Hummer. Pre-production models began rolling off the line late last year with deliveries also to begin in the second quarter of this year. A monster both in size and price, it, too, will never be built in right-hand drive.
The fourth potential contender for 2022 production is the Tesla Cybertruck. With its 'love-it or hate-it' looks, you may/may not even want to consider that one. In addition, it is already running to Tesla's famous 'Tesla time' in regards to over-ambitious production schedules, so it is probably only a 50/50 bet that it will go on sale in the US this year. Given the Tesla Model Y has yet to arrive here despite going on sale in early 2020, were are also unlikely to see an Australian Cybertruck launch before 2024 or 2025.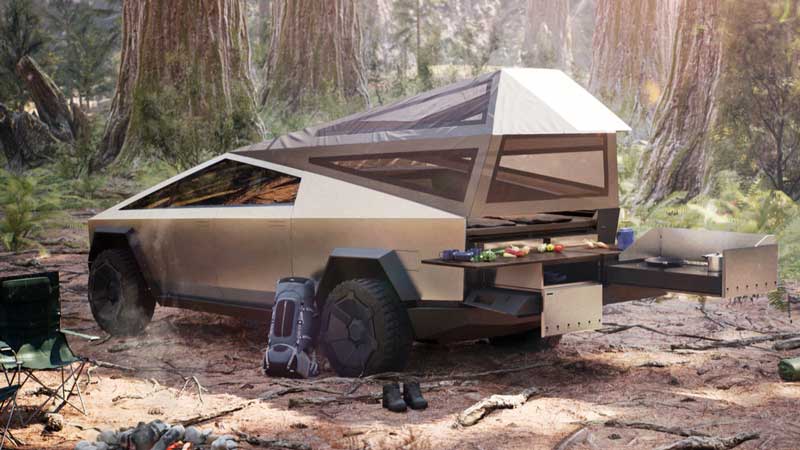 In fact, most of the other future 4WD EVs fall into 2024/25 as likely Australian arrival dates, with your best bet for a 2023 Xmas present being a Rivian R1S.
In the meantime, I would suggest you enjoy the delights of your Tesla LR Model 3 for a while and work on containing your 'EV Grin'. Otherwise it might split your head in two if you first took to the bush in a silent, non-polluting electric off-roader 4WD that out-handles and out-performs any of the current fossil fuelled ones!
Bryce Gaton is an expert on electric vehicles and contributor for The Driven and Renew Economy. He has been working in the EV sector since 2008 and is currently working as EV electrical safety trainer/supervisor for the University of Melbourne. He also provides support for the EV Transition to business, government and the public through his EV Transition consultancy EVchoice.